this is the mulligan trail of marquette county. the initial obstacle is the river crossing (bottom pic) and it always includes about an hour of modifying a beaver dam to drop the water level 1 to 2 feet. without doing this you would need a boat.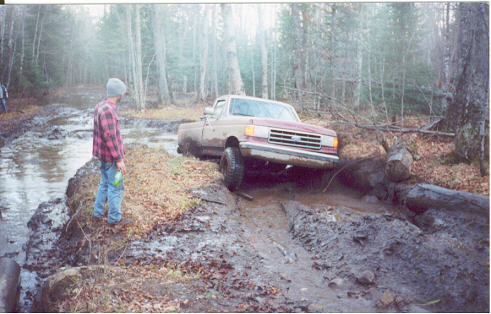 above is nato wheelin it thru a long water section. the open diffed short box on 33's barely crawled out of this washout.
below is an unnamed obstacle that provided us with quite a challenge. you can't really see all the sharp rocks and huge logs strewn about...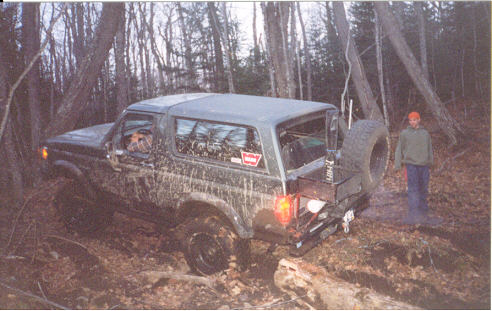 nato navigating thru this nasty section, minutes before he punctured his rt front tire. a quick trail repair and we were on our way.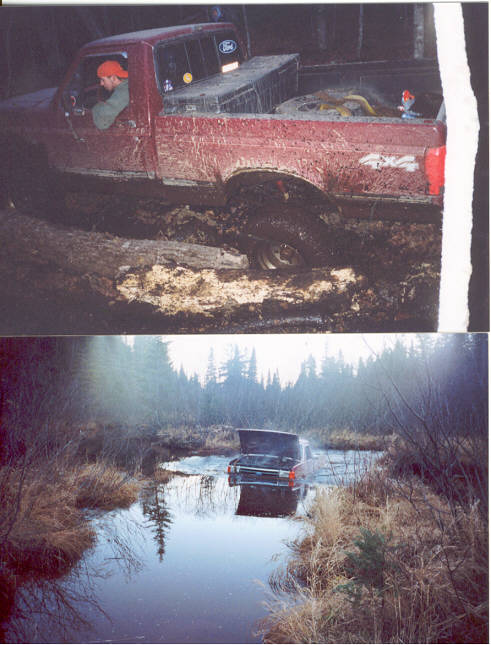 Still goin'
this is the mulligan creek crossing. the first thing that greets you on this awesome trail. it was roughly 3.5-4 feet deep after dropping the water level about a foot. nato's truck has a 6" lift and 33's somewhere under there.
note: the hood is open because we hung our air boxes up on the hood- they would have been below water level if left in their stock possitions. next time i will remove my belt too, so the fan doesn't blow water all over.