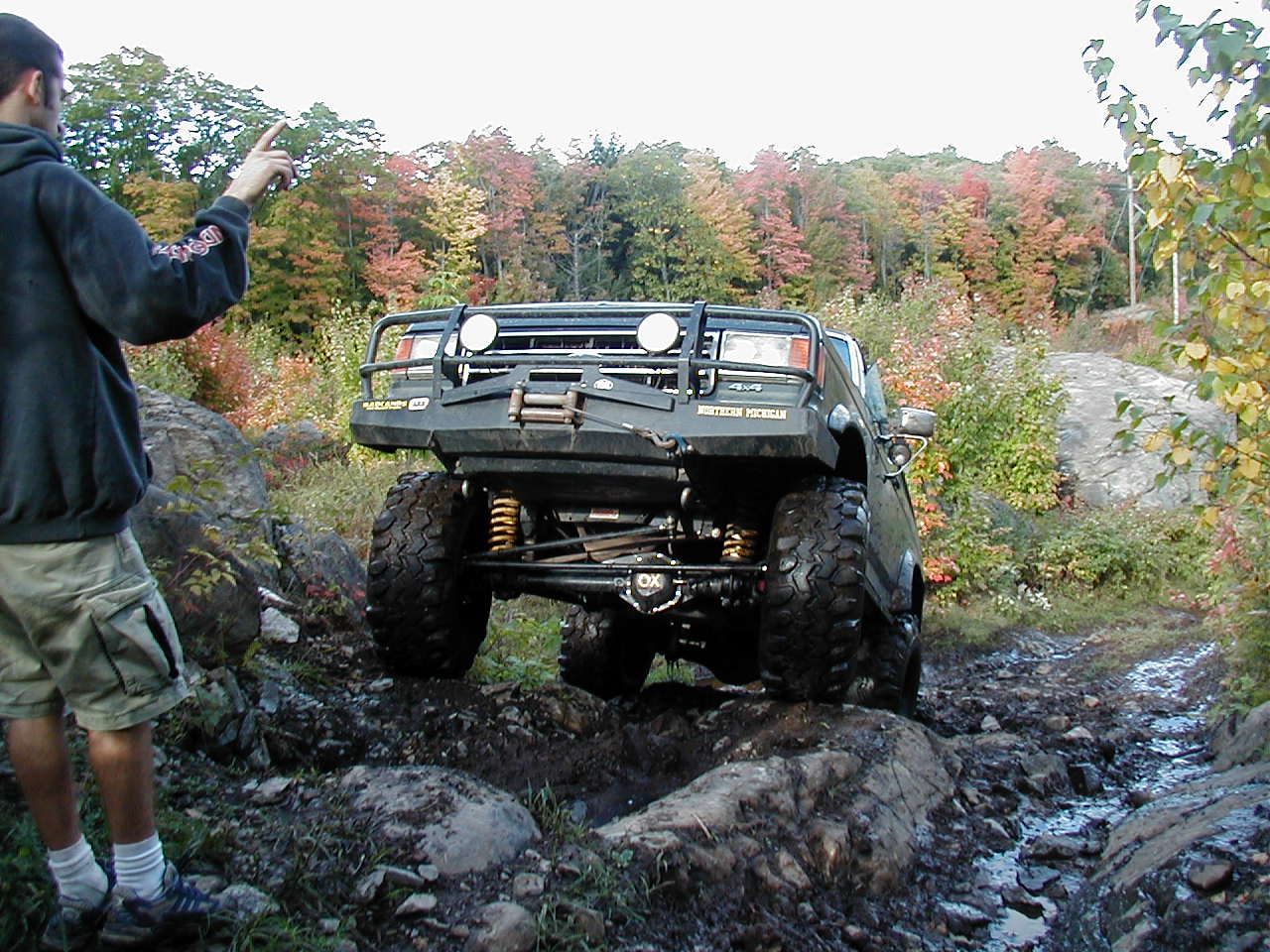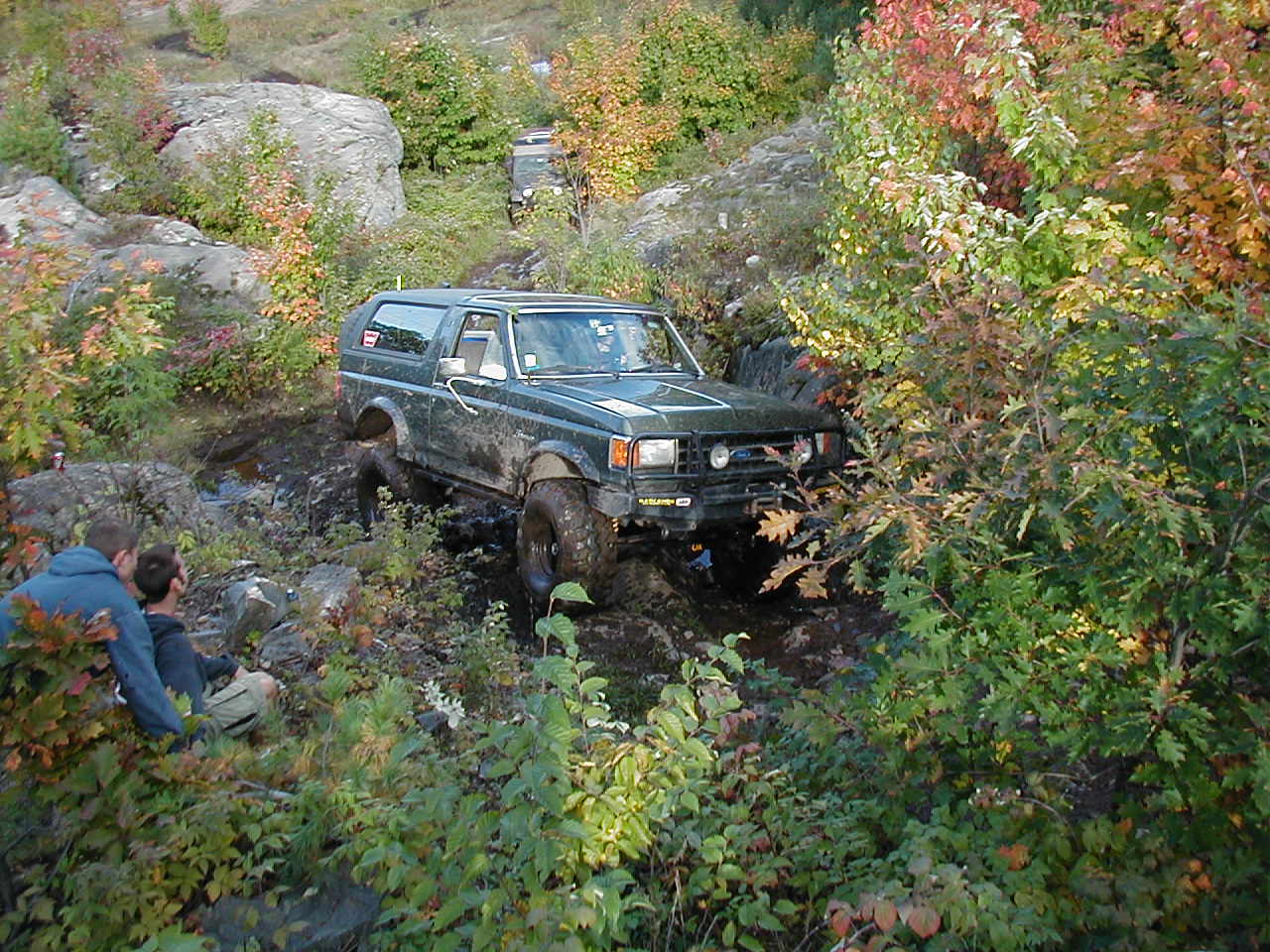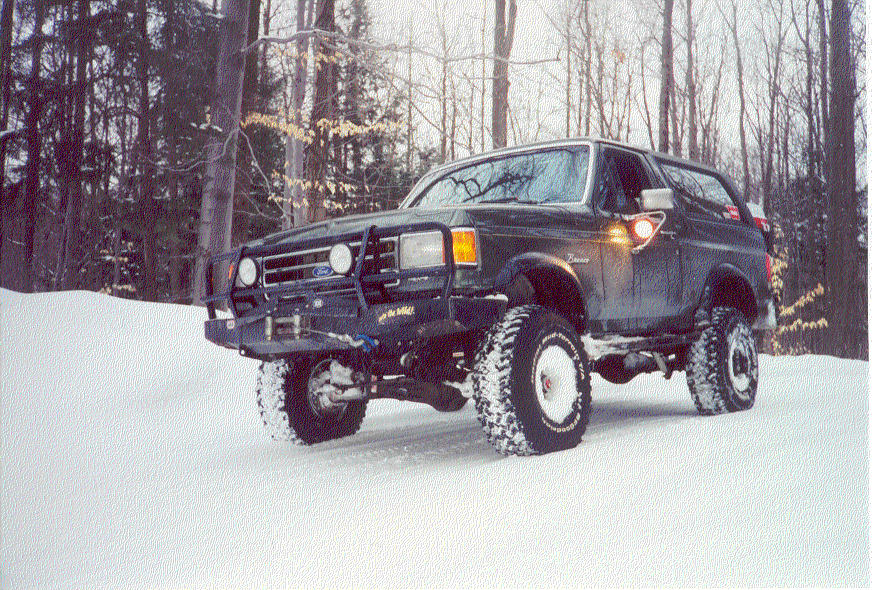 this is an old shot from a couple years ago. the old TTB front end is still in active duty here. snow boggin rules.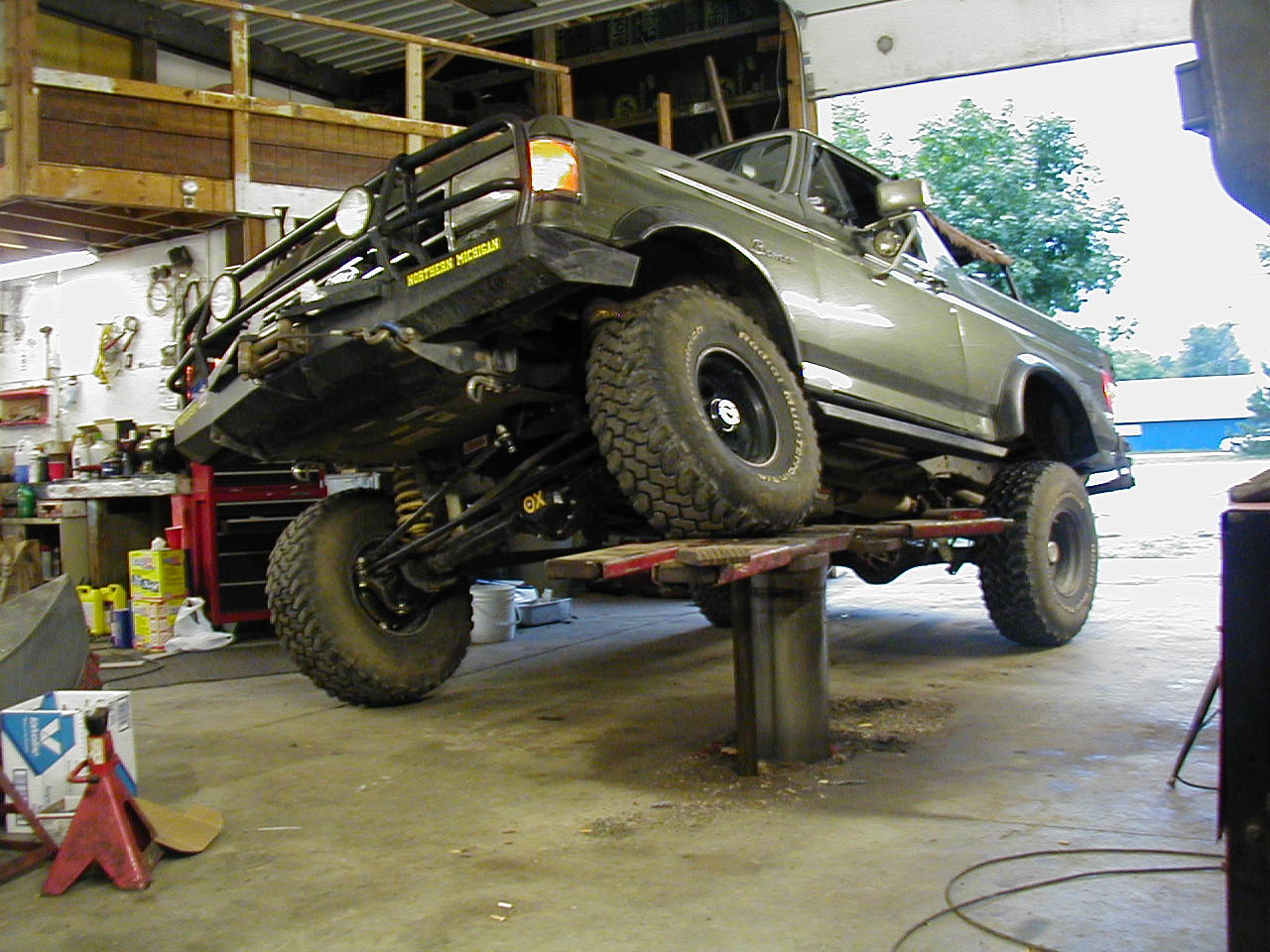 here is my vertical travel ramp :)
you can see the solid axle working nicely and a good view of my skid plate. it helps to keep crap out of the engine when it gets deep.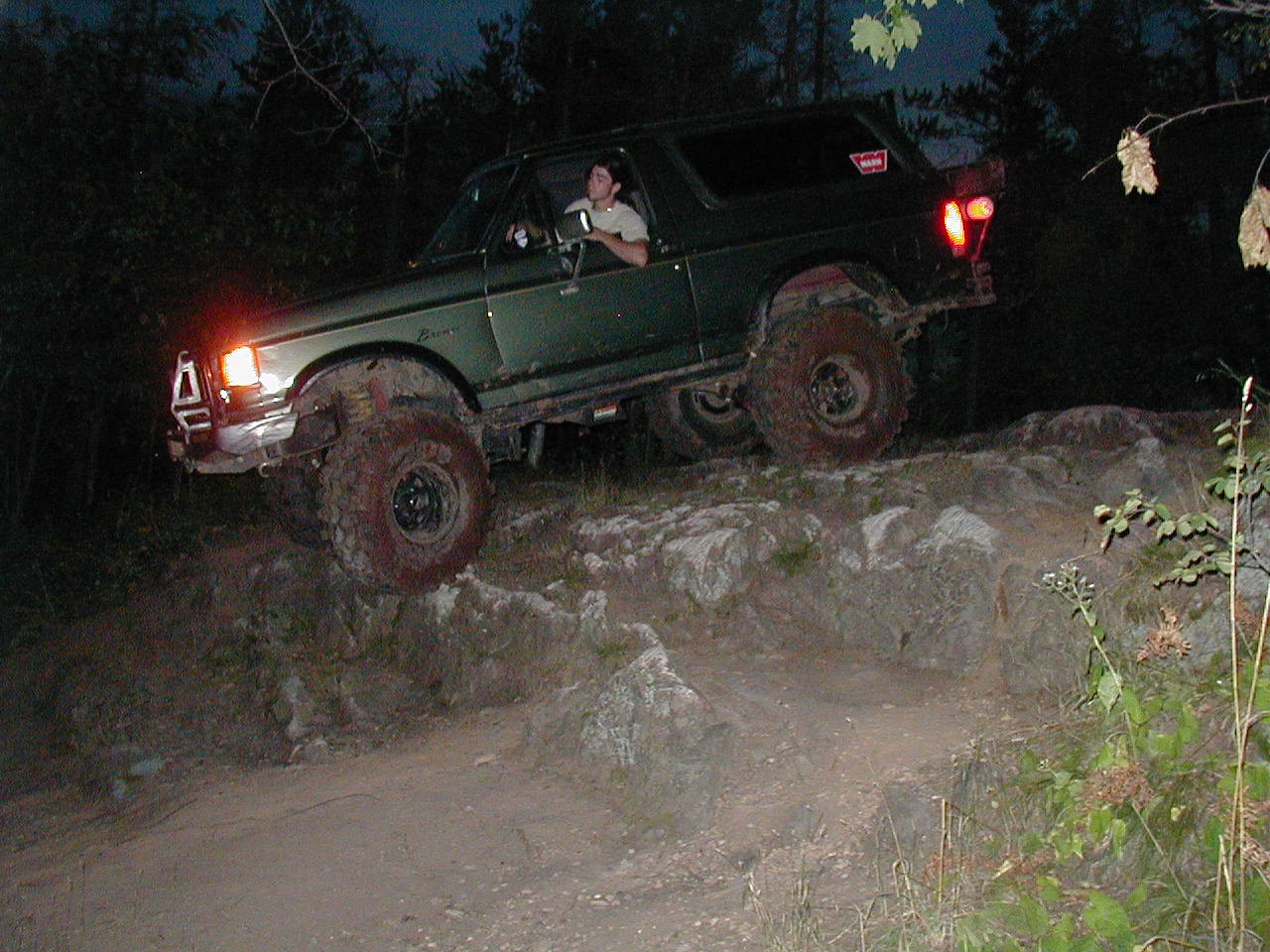 here i am playing around on the "stairway" to the top of Mt. Marquette.