Ford's Twin Traction Beam front suspension has begun to show it's weakness. With a powertrax locker and 4.56 gears spinning 35" tires, the front end does not hold together well. It is also an ongoing pain to keep it correctly aligned. I have decided to swap in a solid axle Dana 44 from a 1978 F-150. It will have an OX Trax locker and Warn crome-moly axle shafts to strengthen it. A full swap to 1 ton axles would be preferable, but cost is the problem. Someday........
So, for now, i will post the pictures and my personal notes on the front end swap as they unfold.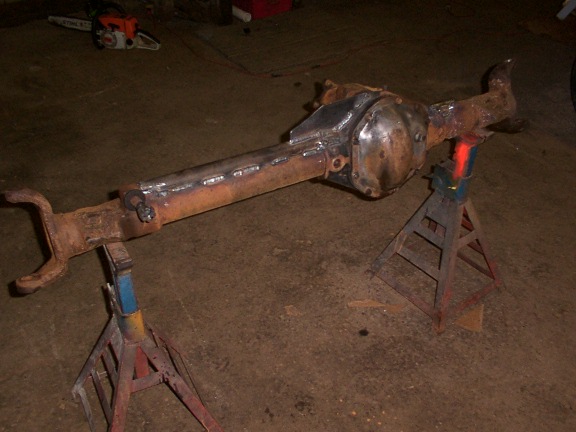 Here is the axle. Just got it stripped, cleaned, and welded on some gussets.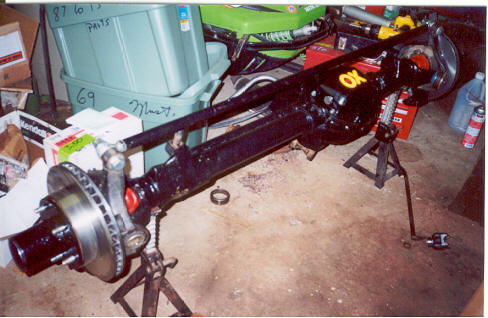 i got the axle assembled over spring break. the yukon gear install kit from randy's ring and pinion was very complete and made it go relatively smoothly. one problem i ran into was the lock collar of the ox locker contacting the pinion gear. it made a noise like a setup that was too tight, but my pattern looked good. this gave me the runaround for a while.
there is a page toward the back of the ox set up booklet that says you may have to grind on the pinion gear for clearance. NOW you tell me.....
ok, that being done, everything came together nicely.
the axle is complete and awaiting installation in my rig. this should be happening in about a month.... stay tuned....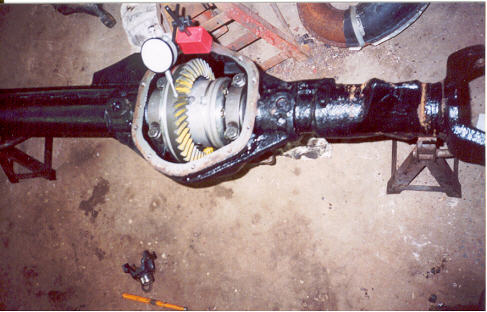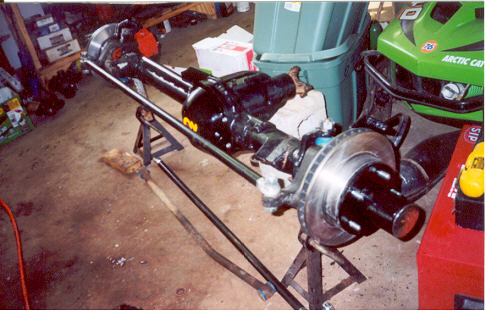 Two days of fabrication later...it's in!
The OX works great and the 38's don't rub in the front because we moved the axle forward an inch.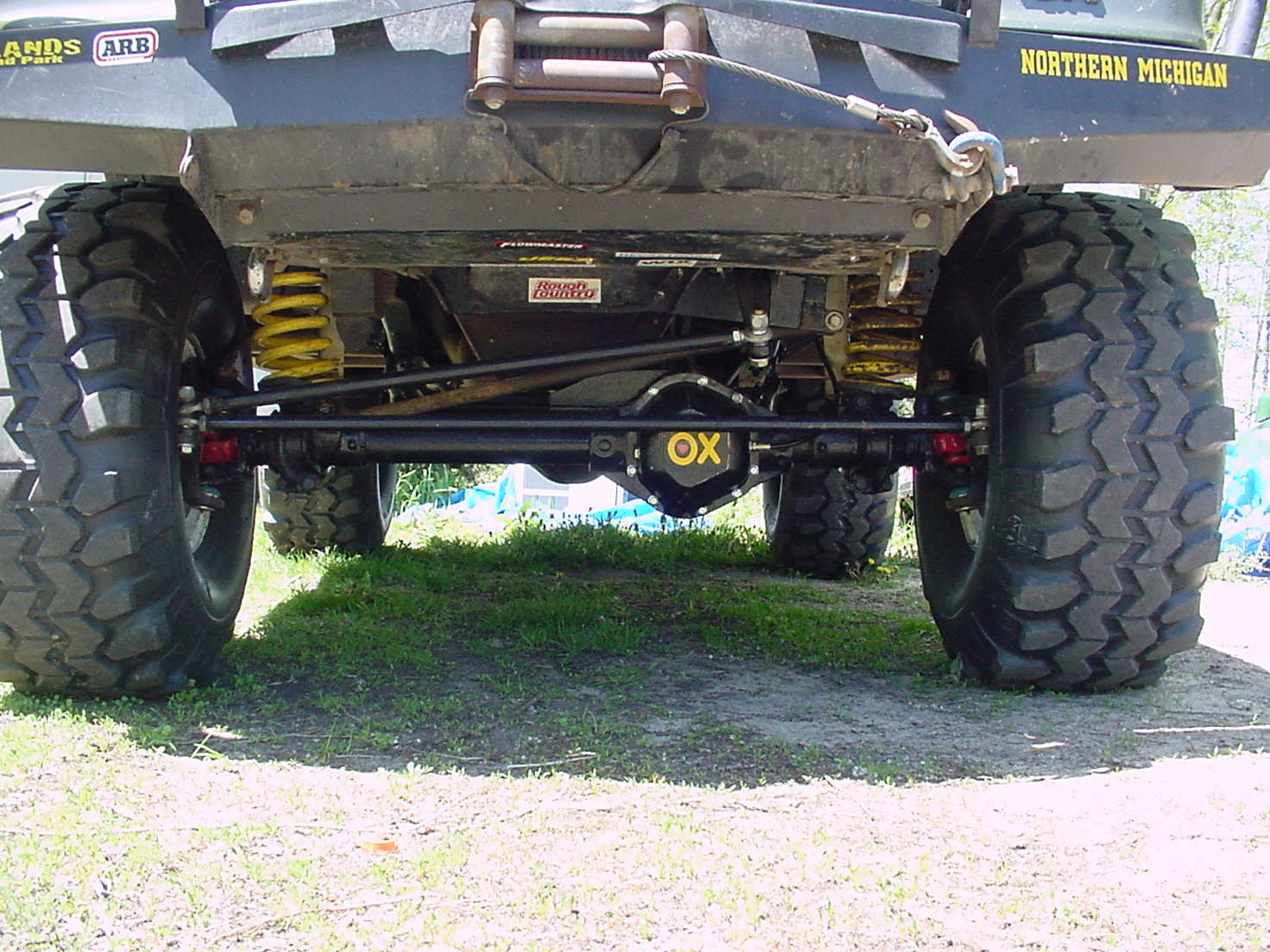 the swap went quickly, and was much easier than i thought. here are some of the things i used. coils are 9" superlift for a '79 ford. 3" drop brackets for the stock radius arm brackets. 7* C bushings. stock '78 trac-bar located by a fabricated bracket we bolted up behind the steering box. DOM/ heim steering on top of knuckles. i used stock '90 upper coil buckets, and extended TTB brake lines (slightly modified). my stock TTB driveshaft bolted up without a problem, and does not bind. i trimmed the front of the engine crossmember, and nothing interferes.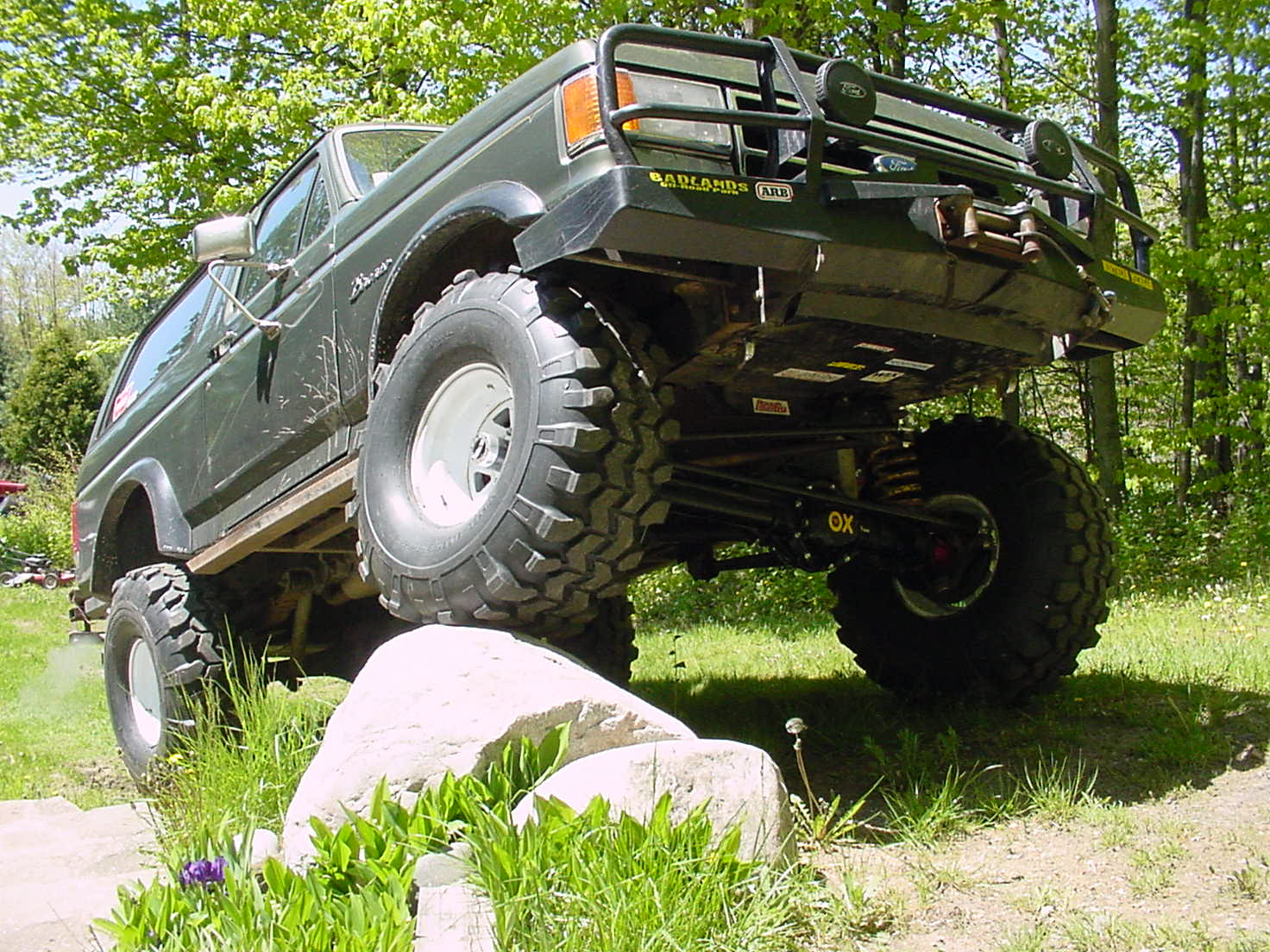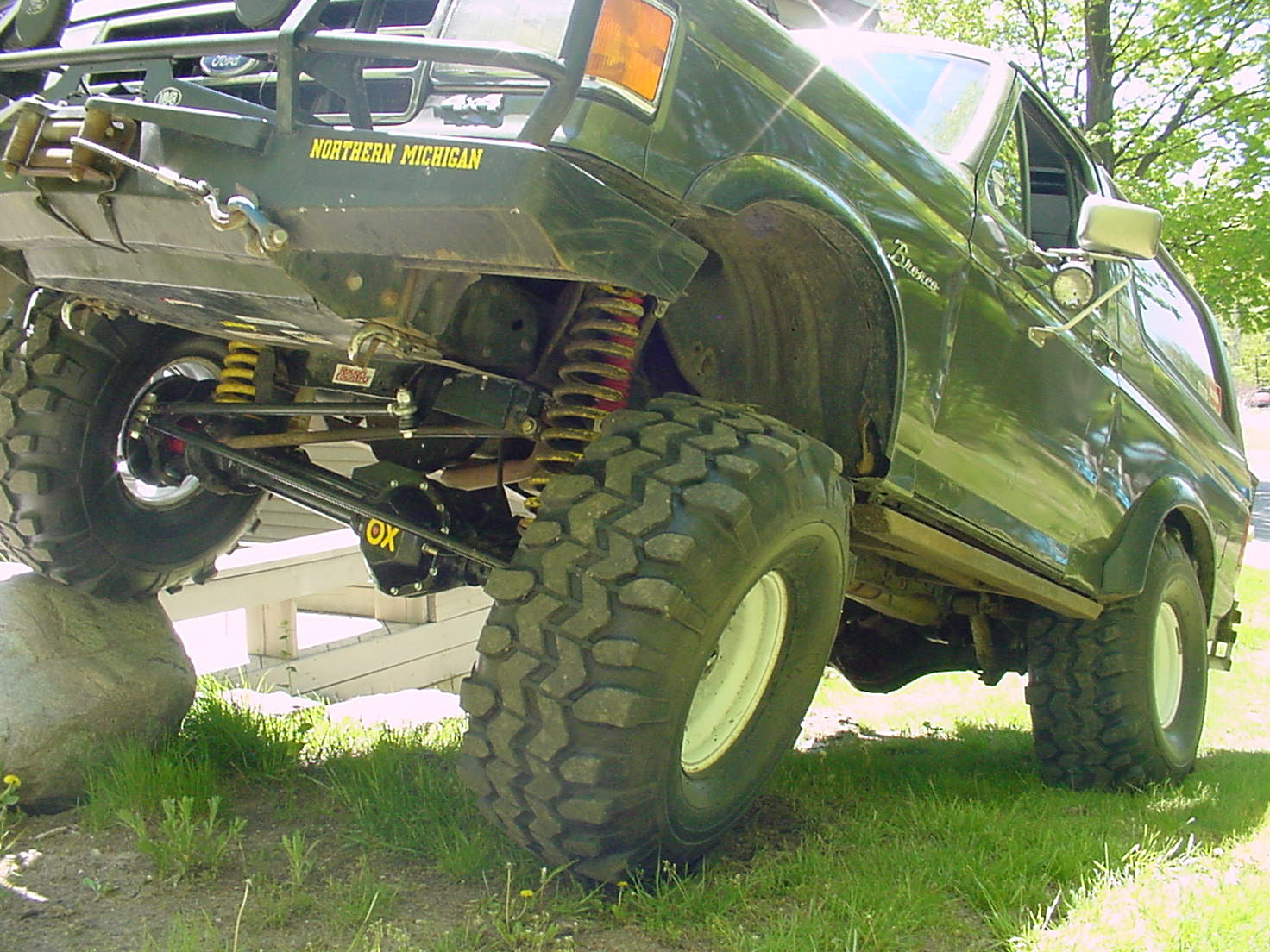 after the swap i had the front end aligned. with the 35's on, it drives better than the old TTB ever could. the overall feel is tighter and more responsive- even with the added 3" of lift. and i can now drive the 38" swampers 70 mph down the highway and feel safe doing it.
12-01. The strength of the solid axle has solved many problems and allowed me to run 38" swampers successfully. BUT with the front OX locker engaged and a difficult obstacle to climb the stock dana 44 axleshafts and axle joints have become a problem. i have never broken an axle with the OX unlocked, but locking it in usually produces a broken shaft if i'm not very carefull.
so i now have a dana 60 and a 14 bolt full floater that i am getting ready to install. i opted to do this rather than buying the warn axles that i had originally planned on installing. this should allow the use of as much throttle as needed to get over an obstacle. look for a write up on those later this year........